I started taking photos of colourful gorgeous Carnival masks in Venice when I started to work as a guide, nearly two decades ago.
A great advantage of my profession: I work a lot outdoors; so I get to understand when and where the most beautiful masks gather just for the professional photographers.
TWO INSIDER TIPS
Early in the morning around 8 am in Piazza San Marco or later on during the day around 2 pm in the square of San Zaccaria for example and other secret locations :-), but a lot of masks can be photographed in San Marco, so before starting my tours or after them …
At the beginning I started taking pictures of entire persons wearing all different types of costumes, in recent years I preferred faces and masks on faces.
This year for the first time I saw many 'costumes' holding teddy bears …
This reminded me of Sebastian and his Aloysius teddy-bear in Venice in Brideshead Rivisited, the engrossing novel Evelyn Waugh wrote while being in military rest during WW2.
Sebastian Flyte is the aristocratic and eccentric friend Charles Rhyder (the protagonist and the narrator) meets in Oxford. Sebastian has a teddy-bear called Aloysius.
For Aloysius Sebastian had bought a brush with stiff bristles with an ivory back and his name engraved on it. He did not want to bring him over to Venice on his stop there with Charles in order to avoid Aloysius meeting 'a lof of horrid Italian bears and pick up bad habits'.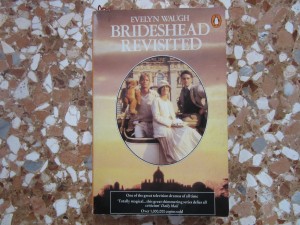 A great British drama film with Jeremy Irons was shot based on this novel.
Check out the Venetian scenes.
by Fiona Giusto
qualified tourist guide in Venice, Italy
www.venicetours.it